Transmissions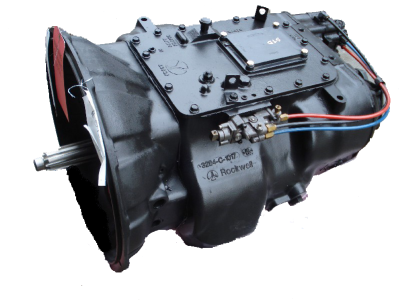 At Red Ram, we pride ourselves on efficient & cost effective service that will help you get back on the road quicker. We service and overhaul a wide selection of manual transmissions; from 2spd and 4spd auxiliaries, to high torque 18spd transmissions. All overhauled and re-manufactured units come with 1 year unlimited mileage warranty*
The re-manufacturing process involves disassembling and cleaning in order for all parts to be thoroughly inspected. An assessment is provided to the customer before the rebuilding process begins. We offer the option of using strictly OEM parts, or a combination of OEM and industry proven aftermarket parts, depending on preference and budget. Our goal is to provide reliable, long-lasting gears that are not only cost effective, but provide you with peace of mind when you're on the road!
Red Ram Gear also stocks a wide selection of overhauled and good running take-out transmissions on exchange, cutting downtime in half!
Call to discuss the rebuilding options for you. We have over 35 years of rebuilding experience that services all industries.